The kitchen is "the heart of the home", as they say. Mealtime, family time, and social time, it is the hub of the home – so much goes on in and around the kitchen.
Whether your kitchen is past due for a makeover or you're only dreaming about what could be, start with Cornerstone Remodeling. We will make your Atlanta kitchen renovation as beautiful and efficient as possible. We'll take that faded wallpaper and ugly linoleum and transform your space into an elegant and functional room that you can truly enjoy. We'll help you get rid of those dated cabinets, old appliances and the inefficient layout. Our remodel design experts will modernize your kitchen with the latest trends, such as wine coolers, quartz countertops, induction cooking, charging stations and more. These gadgets and appliances make your life easier and your home more efficient. Your Atlanta kitchen remodel will be the perfect blend of design and function.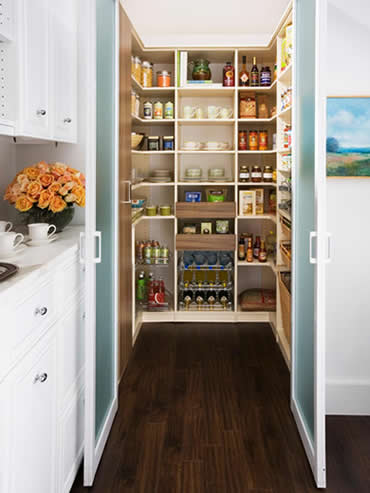 You may have no idea what kitchen style you are after, you may have a few ideas or even the entire room completely planned out before you even consult us. Regardless, this kitchen renovation will be customized to fit your and your family's lifestyle.
Perhaps your family full of kids needs a lot of space for food storage and for the kids to do homework. Consider a walk-in pantry to organize all of those cereals and snack foods and a counter bar with plenty of room to spread out their work.
Maybe you are empty nesters who has earned the opportunity to splurge on kitchen for gourmet cooking with a six-burner range and a second sink reserved just for peeling vegetables. Consider adding in open storage for your elegant serving ware and glasses to accompany the features you already have in mind.
If you're interested in a beautiful new kitchen from Cornerstone Remodeling of Atlanta, give us a call at (404) 786-3141 today. Or use our online form to schedule an appointment. We'd be happy to help you get started right away.
Remodeling a Kitchen for Resale
For potential buyers, the kitchen is the room that can make or break the sale. An upgraded, attractive kitchen can make your home irresistible. Ideally, your Atlanta kitchen renovation should earn a 70 percent return on investment when you sell your home. But this depends on the features you choose, how much you spend remodeling and whether your priority is to create a dream kitchen for yourself or a kitchen that will appeal to potential buyers.
Remodeling for resale means choosing materials that appeal to the masses. This means opting for stainless steel appliances that are high quality rather than professional-grade models. Spend on functional features like pantry drawers, soft close cabinet drawers and doors, waste-recycling cabinetry. But don't over-personalize the space. You may appreciate the art-deco drawer pulls that cost $50 a pop, but will buyers care? Probably not.
At Cornerstone we can help upgrade your outdated kitchen for resale. From design to the finished punch list, we can make your Atlanta kitchen remodel a pleasurable experience that will make you money!