Cornerstone is a premier remodeling and construction company specializing in all phases of remodeling and renovations in the greater Roswell, Georgia area including.
Our Roswell Remodel/Renovation Process
The design/build process may seem overwhelming at first, but once you are able to step back, take a look at the big picture, and become educated on all the steps, the process of your Roswell remodel can actually be quite fun—and satisfying! Cornerstone believes in the design/build process as the most collaborative, efficient, and enjoyable way to work with clients, and is eager to help you get started.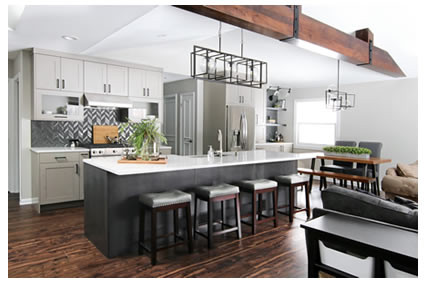 Our Construction Services
Whether you are interested in remodeling your kitchen, bath, or basement to better reflect your style, building an addition to create more space, or redefining existing space to create a media room or home office, Potter Construction can help turn your house into your dream home.
Kitchen Remodels – Roswell, Georgia
At Cornerstone Remodeling, we believe in making your dreams of a gorgeous new kitchen come true – whether it be building a home stage for a professional chef or creating an open cooking and eating space designed to interact with the whole family. Remodeling a kitchen is full of possibilities and we can discuss what you need to know about planning a Roswell kitchen remodel.
Bathroom Remodeling – Roswell, Georgia
Perhaps you are contemplating adding a charming powder room off the entry way. Or finally creating that peaceful, spacious refuge in the master suite. Whatever the size, Cornerstone Remodeling is eager to help you design and build your perfect Roswell bathroom space.
Basement Renovations – Roswell, Georgia
Are you looking to add more space and functionality to your home? A basement remodel might be what you are looking for. From adding a guest room, playroom and wet bar, to building a man cave look no further! We specialize in making your Roswell basement look and feel like the rest of your home.
An Exceptional Experience from Start to Finish
Cornerstone is committed to creating an exceptional remodeling experience for every client. We listen to your goals and provide regular communication and updates throughout the project.
Our experienced design/build professions will help you every step of the way, from plans and permits to demolition, construction, and finishing touches.
Cornerstone Remodeling has been creating award-winning spaces in the Roswell, Georgia area for two decades. You can trust us to get the job done right. Give us a call (404) 786-3141 or contact us via our online form.