Johns Creek, Georgia Basement Remodels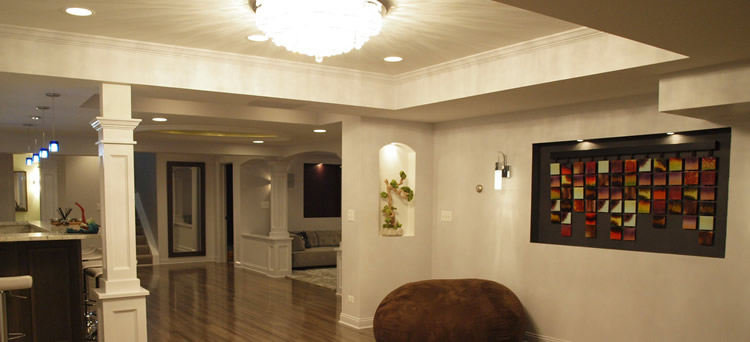 Basements are tricky. These large spaces beg for a new use, but they often become dumping grounds for all of life's extras. If selling your house in this market isn't an option but you want extra living space, you might find yourself pacing back and forth in the basement wondering if you can convert it to the room of your dreams. Let us explore some considerations for adding space for your family and utility to your home.
What do you want?
What do you need? Think about how your finished basement could best address both your needs and wants. Do you need an extra guest suite? Would you like a great space for entertaining or a home theater? Do the kids need a place to spread out their toys and play? Once you have a good idea of how you want and need to use your Johns Creek finished basement, you can really start to get a design together.
What is your budget?
Johns Creek Basement remodeling is one of the most budget-friendly home improvement projects, depending on your wants. You'll need to set a budget for the project and consult with a professional remodeling contractor to determine what is possible within your budget. Do research online and in magazines to price various finishes and products to help with planning your budget.
Is your foundation solid?
Before you can remodel, you'll need to fix any foundation problems and/or address any structural issues within your home.
Is your basement damp?
If your cellar or basement is damp, there are steps you can take before renovation starts. Fixing moisture issues before you begin will increase the thermal performance of your insulation, among other benefits. Add a dehumidifier or air conditioner and ensure that you have proper heating and cooling distribution which may mean installing or relocating registers and/or adding cold air returns. The materials you choose for flooring and walls will need to be made of non-organic materials to inhibit mold growth.
Is your basement dark?
If you don't have a walk-out basement, chances are that it's probably one of the darker areas of your house. You can increase the natural light by adding or enlarging basement windows. Upon our visit we can tell if the surrounding walls will support the increased structural load of adding windows. If adding windows is not an option, we can try a combination of recessed lighting and lamps.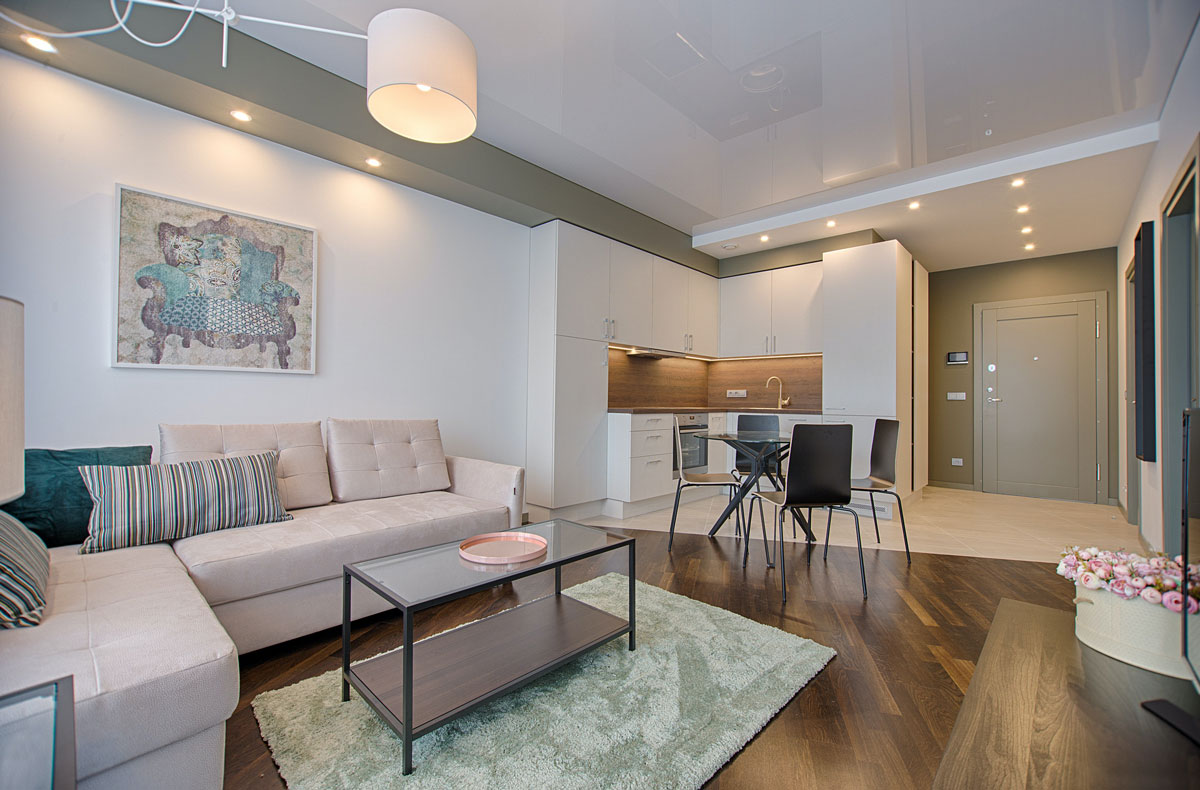 Which flooring options are best?
Not all flooring options are recommended for below grade rooms. Because of the higher moisture levels in basements, carpeting, hardwood and some laminates can harbor mold. Decide which flooring will work for you and consult with your contractor to be sure that it is suitable for basement use.
How will you maintain easy access to plumbing, electricity and ductwork?
Adding a ceiling in your Atlanta basement will remove your ability to easily get to pipes, wires and ducts running below your main floor. While a suspended ceiling allows easy access to the plumbing, electricity and ductwork, it isn't aesthetically pleasing in most cases. A drywall ceiling creates a more finished look, but will need to include access panels for water and gas shutoffs.
Whether you're adding a laundry room, bedroom, or entire accessory dwelling unit, Cornerstone Remodeling of Atlanta will bring our building expertise, precision, and care to your project.
Many old basements have aging furnaces, pipes, wires, and structural elements that need improvement and updating. Our home performance and building experts can help you harness your basement conversion to increase the comfort, efficiency, and safety of your house.
We offer you full service project management to ensure that you get the elements you want for your new basement living space. To make sure that we meet your expectations, we will:
Meet with you in person, assess special requirements and measure the area;
Provide an Atlanta basement design for you based upon your objectives; and Submit an estimate that is right for your budget and true to your vision.