Trend-spotting in the kitchen remodeling industry is particularly enjoyable. Kitchen design is the perfect mix of form and function. Kitchen appliances have to be easy to use, obviously, but the overall look of the kitchen should be beautiful and welcoming. Each year brings a slew of new kitchen gadgets and design trends, and we never get sick of seeing them. The kitchen is the most used room in the home – the heart of the home, as many say. These kitchen design trends for 2015 will make you want to get your Atlanta kitchen renovation started right away.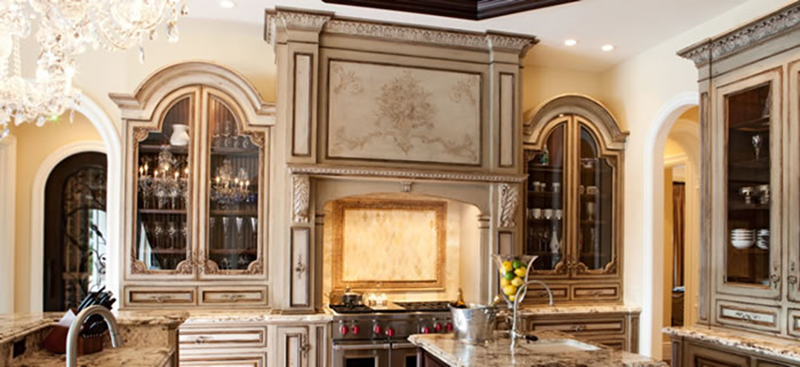 Customized Cabinetry – Atlanta, GA
This year, homeowners are adding cabinetry that reflects their personalities. No longer are people buying prefabricated cabinets that are plain and uninspired. One of the biggest trends this year is furniture-inspired pieces in the kitchen.
Solid wood islands with hand-carved accents and custom-finished cabinetry are all the rage, and technology makes them affordable on most budgets. Even if your budget is strict, simply upgrading your cabinet doors in a personalized finish will give your kitchen a whole new appearance. Because this look is intended to reflect your personality, it'll blend well with most styles. However, furniture-inspired pieces are exceptionally beautiful with traditional and classic designs.
Clean Lines
Contemporary kitchen design enthusiasts will love this year's trend of clean lines and understated features. This fashion evokes Scandinavian and mid-century modern inspiration with an emphasis on showing beauty through simplicity. But the style gets a modern twist this year with cabinets in rich blacks and creamy whites, adding to the sleek look of modern kitchen design. It just so happens that this color palette is another kitchen trend for this year.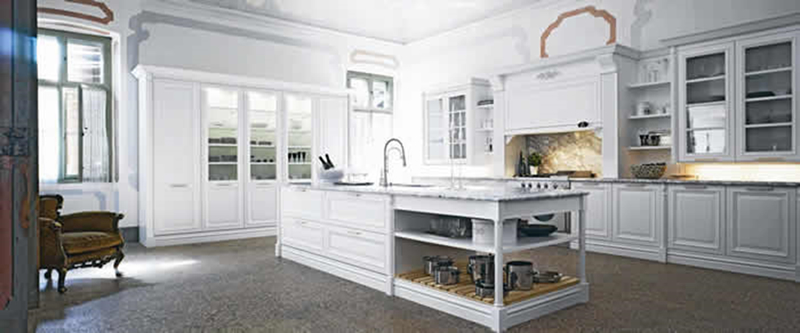 Stainless steel appliances, crisp white cabinetry, and other neutral colors offer an air of refinement. A simplified color palette and clean lines give you freedom to add pops of accent color and personality throughout the room.
Usability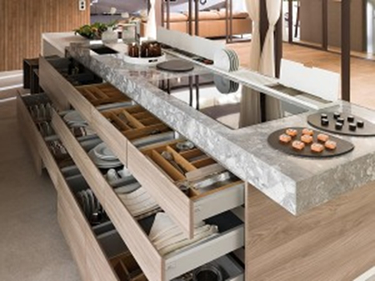 We love seeing ways to rethink how different areas in the kitchen are used. This year's trend is to combine innovation and function to make your kitchen optimized for use. Cabinet manufacturers have found ways to integrate storage and organization without compromising the beauty of the cabinetry. After all, who doesn't want more hidden storage space in their kitchens? Some examples of this trend include kick-drawers under cabinetry (perfect for storing gadgets you rarely use), pullout shelving, and pantry cabinets with Lazy Susan's.
Aside from storage and organization functionality, many kitchen designers are incorporating gadget-focused features. Homeowners use technology in the kitchen on a daily basis, whether looking up a recipe on a smart phone or watching the news on a laptop while cooking. Some of the most future-worthy features we've seen are integrated charging stations, hands-free tablet holders (so you don't get cooking oil on your device), and even a compact wine fridge that fits right under a single cabinet.

Metallic Cabinetry – Atlanta, GA
Metallic finishes and shades of gray go together perfectly. Metallic finishes have been a trend for the past few years, but it seems to be exceptionally popular this year. Metallic cabinetry and surfaces pair effortlessly with the neutral gray and white color palettes of this year. They give your kitchen a sense of luxury and glamour without going overboard. One of the biggest attractions for using metals in the kitchen is that the metallic surfaces bounce light around the room. This takes gray paint colors from being gloomy to gorgeous.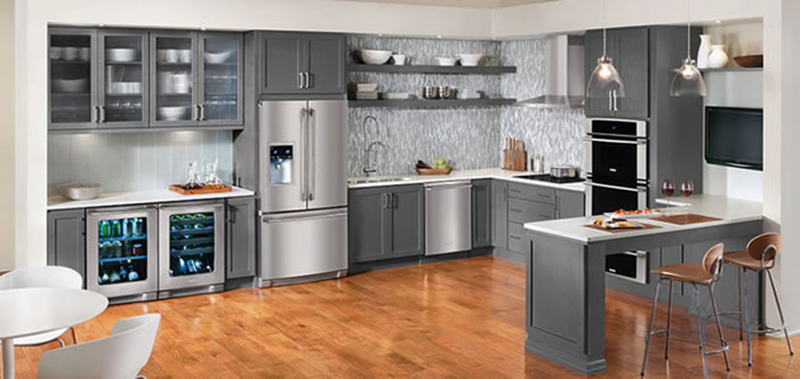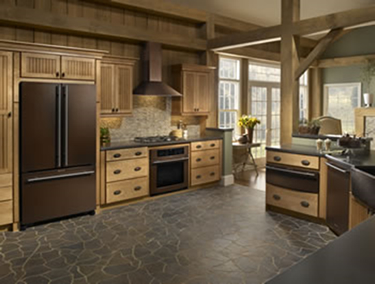 Another trend we've seen in the metallic-finish-department is the use of oil-rubbed bronze. Stainless steel has been a huge trend for the past ten years, but it seems the rich hues of oil-rubbed bronze are beginning to gain quite a bit of interest. It adds something different to a kitchen or bathroom and plays well with a variety of textures, like brick and wood. It also adds a nice contract in lighter-hued kitchens. If you have light cabinetry and are looking for an interesting change on a budget, installing oil-rubbed bronze handles and fixtures will make your kitchen pop.
Open and Airy
Open floor plans have been popular in kitchens for a while now, but designers are getting more creative with how they divide the space this year. Open air shelving shows off your collection of vintage Pyrex and allows for easy access, while half-walls (or no walls at all) let you check in on your family while they're in the living room. The space should be designed to allow for traffic through the kitchen and blend harmoniously with the other rooms in your home. Coordinate color palettes for consistency, and designate separate gathering spots with area rugs or accents.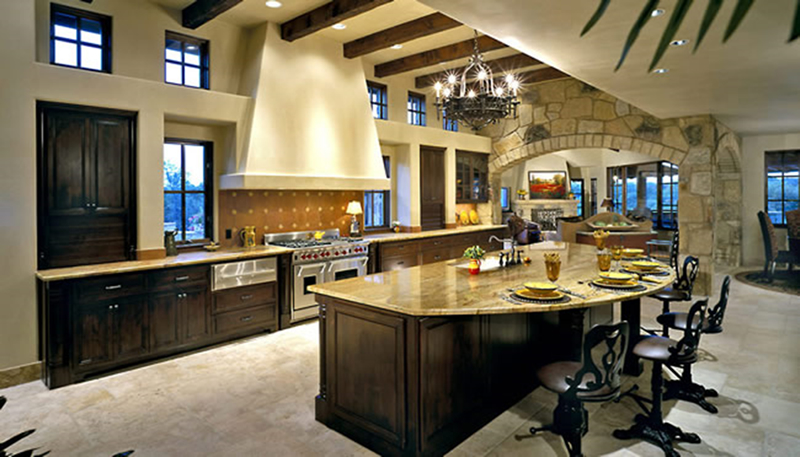 As technology and design continue to meld with one another, kitchens will become more customized and functional. They'll be less like "another room in the house" and more like a work of art. Atlanta Kitchen design will be a living and breathing being that reflects the personality of the homeowner. If you'd like to learn how we can make the heart of your home beautiful and functional, schedule an appointment with Cornerstone Remodeling today.