If you're looking to make a major household change in 2020, start with your kitchen. Kitchen remodels are one of the smartest investments you can make in your home, as they improve its value and make life easier for the entire family. If you need inspiration, try incorporating one of these trends in Atlanta kitchen remodeling for 2020.
Farmhouse Remodel, with a Twist
In 2020, the farmhouse aesthetic will continue to reign supreme, though the trend will evolve. The modern farmhouse kitchen features white painted cabinets, large farmhouse-style sinks (equally useful for canning and washing small, muddy children), and marble or soapstone cabinets. In the coming year, we'll see fun additions like two-tone cabinets, updated hardware, and a "cobbling together" effect that makes kitchens look more rustic and less pristine. Adding a darker color to lower cabinets is not only pretty, but practical for those who don't want to constantly wipe small fingerprints off white surfaces.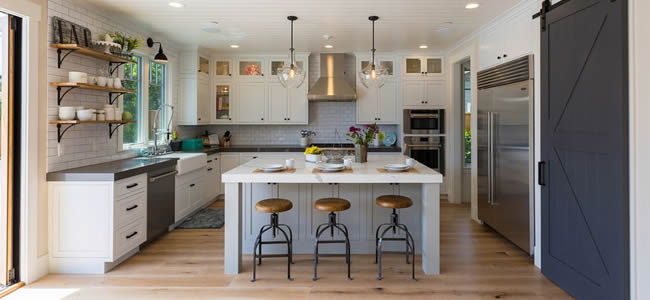 Deep Plum on the Rise
Neutrals have been dominating kitchens in recent years, but that's about to change. Deep purple shades like eggplant and plum lend a welcome splash of color to this living space that's meant for gathering and entertaining. Deep plum lends an air of sophistication to modern style kitchens, contrasting well with stainless steel appliances. On the other hand, it can equally create a friendly feeling in a retro-inspired or rustic kitchen. Try it on a backsplash, or even your cookware.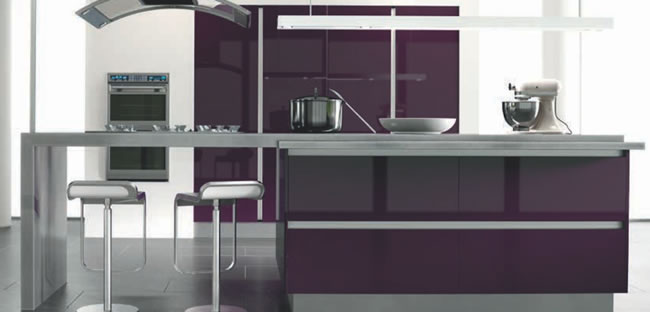 Appliance "Garages"
Clearing up your counter clutter can instantly make your kitchen appear bigger. For this reason, kitchen designers are introducing the idea of appliance "garages," or large cabinets that flip easily upward to holster the kitchen appliances that you reach for most often – think toasters, stand mixers, and blenders. This clears counter clutter with relatively little effort.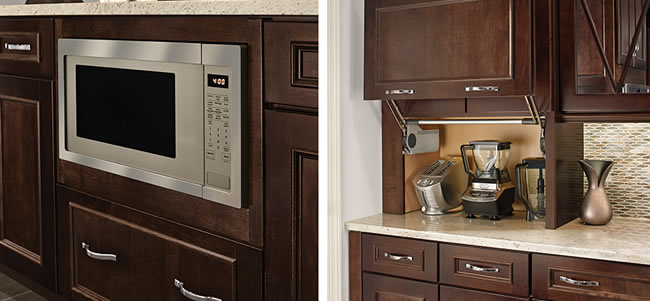 Innovative Taps
Today's technology allows you to experience modern luxury, right from your tap. Seltzer fans will love a tap that automatically carbonates water as it comes out, which reduces bottle waste. Germ-conscious families will love motion-sensor taps that allow you to wash the raw meat off your hands without touching any surface.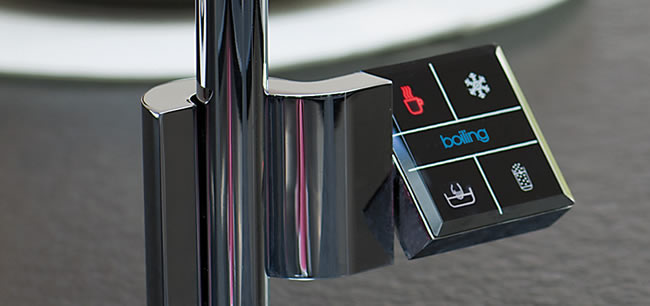 Custom Backsplash
If you want a kitchen that's uniquely yours, consider adding a custom backsplash. A variety of companies let you pick from patterns and fill in colors until you achieve a look that's unlike anyone else's in the neighborhood. Sure to be a conversation piece, custom tiling and backsplash options allow you to bring your kitchen vision to life.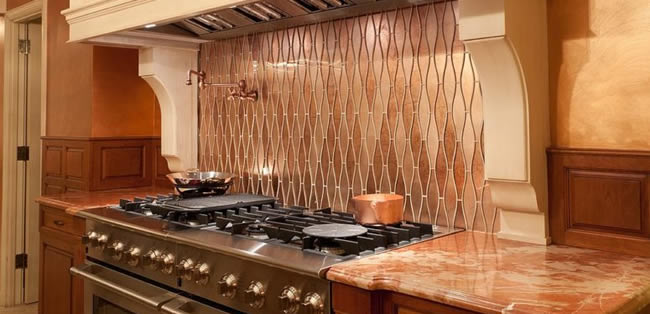 Simple Luxuries for Everyday Pleasure
We're moving away from the idea that you need the largest, top-of-the-line appliances to make the most of your kitchen space. While Viking appliances are nice, they're not for everyone. Everyday brands still make top-of-the-line appliances that allow you and your family to gather, entertain, and feast with friends and loved ones without sacrificing space. In 2020, appliances will be beautiful and hardworking – the best of both worlds.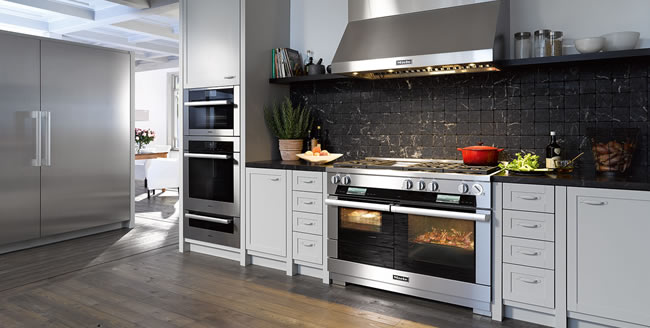 We hope these ideas get you inspired for your Atlanta kitchen remodel. Build your dream kitchen and incorporate one of these trends in 2020. Schedule an appointment today and let's get started on your dream kitchen.