The basement is a widely underused room in many homes in Atlanta. With the right ideas, however, you can turn your basement into a functional and enjoyable living space. Renovating your Atlanta basement is one of the best ways to get the most out of your home and increase property value. If you're at a loss for what to do with your basement, consider one of these ideas. With a bit of innovation and help from the professionals at Cornerstone Remodeling, you can transform your basement from dark and dreary to bright and beautiful.
Gorgeous Guest Suite
Whether you love hosting visitors or have a loved one coming to live with you permanently, turning your basement into a luxurious guest suite is a great use of your money. Instead of keeping guests in a cramped and inconvenient guest room, give them private accommodations downstairs. Cornerstone Remodeling can turn your basement into a secure, cozy, and stylish guest suite, complete with a bedroom, living area, private bath with a frameless shower enclosure, kitchen, and more. No matter what type of guest suite you imagine, we can bring your vision to life.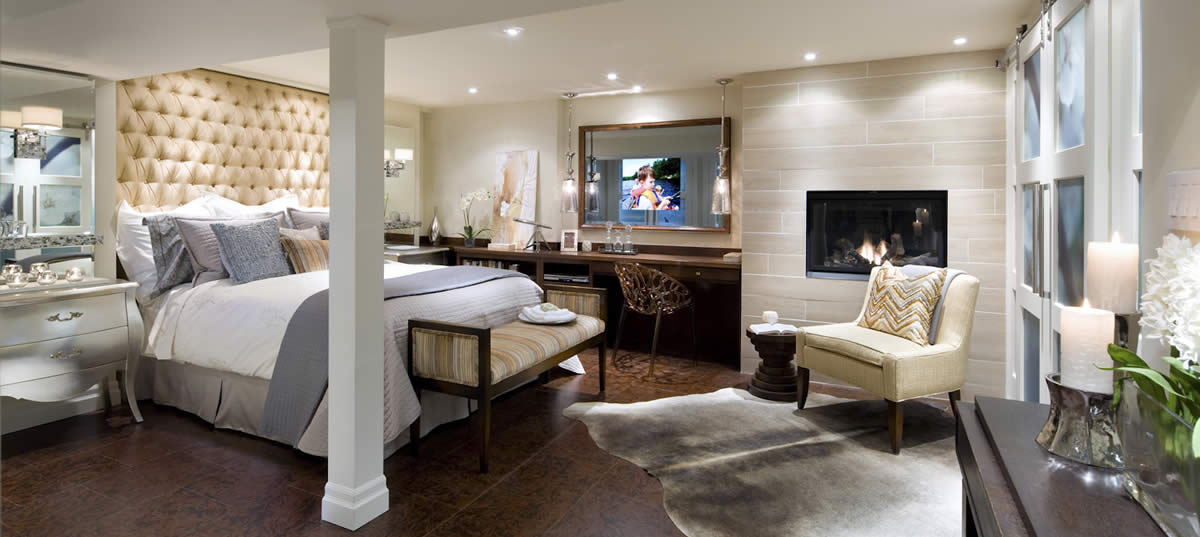 Kids' Recreation Room
One of the most popular uses of a remodeled basement is reserving it for the kids. If you're sick of seeing school things, half-finished crafts, and toys all over your house, converting the basement into a kids' room may be ideal. Our team can ensure the basement is child-friendly, inside and out. Your kids will have plenty of space to spread out, run, and play without making a mess in the rest of your home. Clever decoration and storage solutions can make your kids' area fun and functional. We can include a special office area or space for adults as well, so you can supervise your kids in comfort.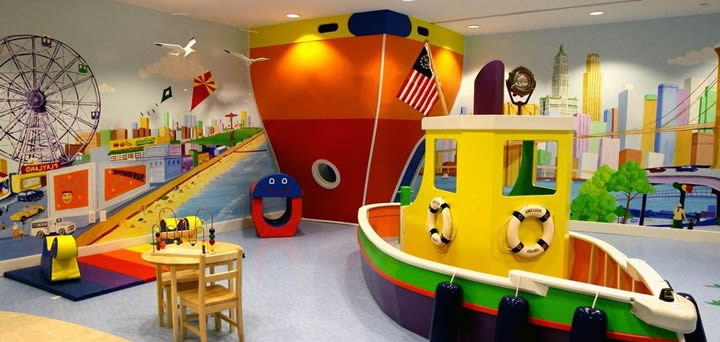 Superb Home Theater
Who doesn't want their own home movie theater or entertainment room? Turn your dank, dingy basement into a refuge for when you get home from work and want a night in with your spouse or friends. Transforming your basement into a home theater and entertaining space can include installing a full bar, reclining seats or plush sofas, a large projection screen, a premium surround-sound system, special lighting, a popcorn maker – anything you want!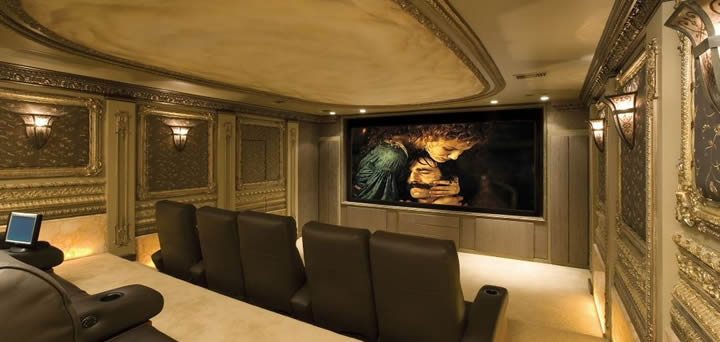 At-Home Gym
Turn your basement into a fitness wonderland with special scratchproof foam gym flooring, built-in equipment racks, special fans, and your own shower. Smart storage solutions and a mini kitchen area can accommodate your sports drinks, food prep necessities, smoothie station, and juicer. Store your towels, gym clothes, yoga mats, medicine ball, jump rope, and other odds and ends in stylish cabinets, giving yourself plenty of room to move around. Install a high-definition television and entertainment system to stream music, workout videos, or your favorite shows and movies. Top your home gym off with the workout machines of your dreams and you're ready to break a sweat.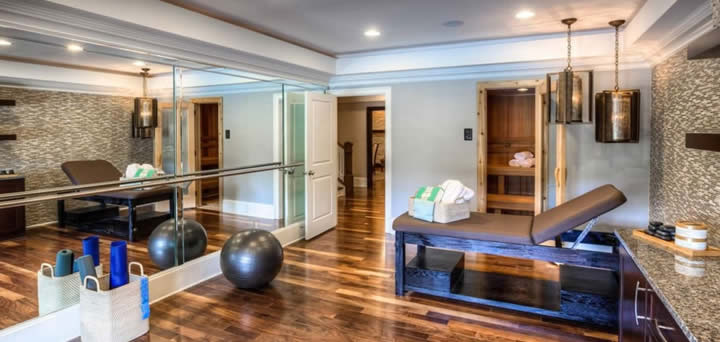 With help from Cornerstone Remodeling Atlanta, you can transform your basement into a comfortable, usable space. To run your ideas by our team of experienced professional Atlanta basement contractors, contact us to request an appointment.