Finishing a basement is a popular summer project. Many Georgia homeowners like to turn their basements into recreation rooms or well-organized storage spaces. However, sometimes it's difficult to make the vision for your finished basement a reality. Before you undertake the project, familiarize yourself with all the information you need to know.
Finalize Your Basement Layout
Layout is everything; it tells your family and guests what you want them to do in each basement area. When considering your layout, decide how you want to use your basement. If it's primarily a social space, you'll want plenty of light and open areas so people can move around freely. If it is going to be a home theater, place the entertainment center and other equipment in a prominent position. Keep the room dim but inviting; use muted paint colors for the walls, and consider investing in up-lighting.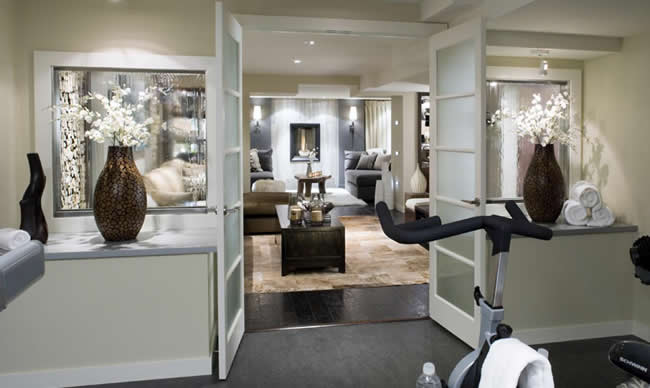 Finalize Inspections
Basements are notorious for having small cosmetic problems that soon turn into big issues. One such problem is water damage. Test for moisture and leaks at least two weeks before you begin using the basement. Use plastic sheeting taped to the floor; if condensation forms within a week or two, call a professional to assess and fix water problems. Even if condensation does not form, have an inspector come in to make sure your basement is safe and dry.
Insects and rodents love basements, so you may have hidden damage from them, too. Look for gnawed insulation and wiring, rodent droppings, or chipped wood if your basement has wooden floors or fixtures. Have a professional remove live animals or carcasses and spray for insects using environmentally safe chemicals.
Prepare for Power Outages
Many experts recommend two sump pumps for your basement. This way, the second can take over if the first experiences problems. However, neither one will work during a power outage, so make sure they have battery backups. Additionally, keep flashlights and candles in an accessible part of the basement. If a power outage occurs while guests are inside, they can find their way out more easily.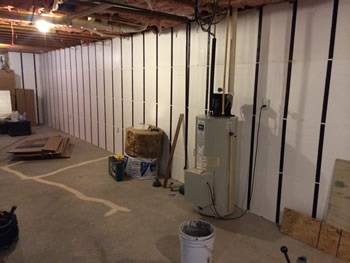 Insulate Pipes
Before you begin your Atlanta basement remodel, check out your water pipes; pipes generally are exposed vertically or horizontally on the walls and ceilings, respectively. If your basement remodel includes covering these pipes with a wall or a new ceiling, you should first insulate the pipes. That way, condensation will not drip into your walls or ceilings, creating mold problems in the future.
Avoid Mold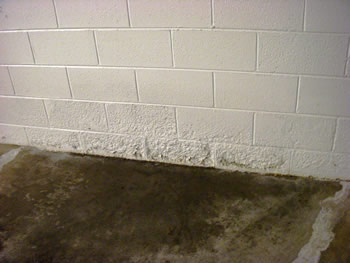 Mold is one of the biggest hazards of an unfinished basement. Black mold in particular can lead to thousands of dollars in damage, as well as health issues for family, pets, and guests. For example, unknowingly inhaling mold spores can cause a host of respiratory issues, some of which are difficult to diagnose.
Make sure your basement is completely free of mold before finishing it and that you've left no leaks anywhere that could contribute to a mold problem after your project is done. Contact Cornerstone, your Atlanta basement remodel professionals about mold-resistant drywall for use in bathrooms and basements when you discuss your basement remodel project.