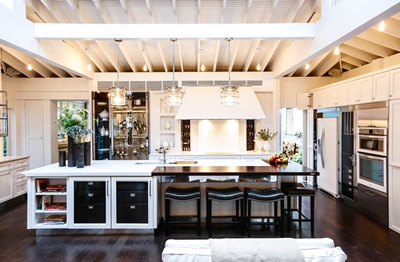 Open Layouts
Tear down those walls, and banish kitchen isolation: Open layouts are here to stay. A desire for informal dining and comfortable cooking drives this design trend, supporting a casual yet connected lifestyle. Open kitchens encourage interaction and entertainment with their breezy blend of living spaces.
Quartz Countertops
Skip the sealing and scrubbing. Quartz-surfacing countertops require less upkeep than their granite counterparts and offer timeless appeal. Plus, the shimmering surface is less dominant than other materials, so you're unlikely to grow tired of it.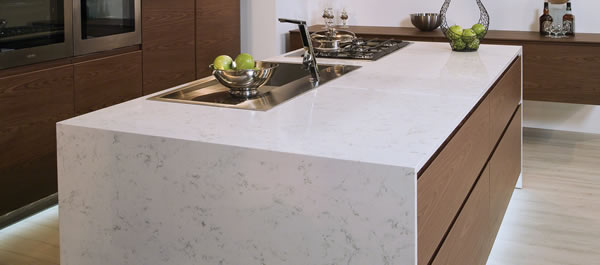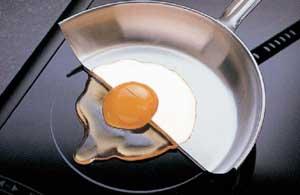 Induction Cooking
Fast, safe, and aesthetically pleasing — there are many reasons to love induction cooking. Because induction burners utilize little heat, even cramped kitchens stay cool while cooking, and surfaces remain safe to touch. Plus, these cooktops eliminate the need for a large range hood, opening the door to creative design possibilities.
Single-Level Islands
When keeping an open layout, single-level islands allow light to seamlessly stream through a space. Not only do counter-height islands increase the intimacy of a kitchen, they also expand valuable prep space.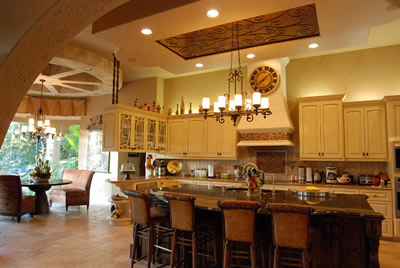 Ceiling Treatments
Realize the untapped potential of kitchen ceilings. For the often overlooked area overhead, shallow coffers shake up small spaces, while moldings complementing the shape of an island or work space below can help define larger kitchens.
LED Lighting
The future is here, and it's brighter than ever. Thanks to ever-changing technology, LED lighting has lost its chilly, unfriendly look and continues to be applied in innovative ways. Use LEDs to illuminate a toe-kick, perk up an island, or brighten the work space beneath cabinetry. The new-age lights are more efficient and longer-lasting than halogen and fluorescent bulbs.
Integrated Appliances
Sick of appliances sticking out like a sore thumb? Try integrating them into your kitchen with clever paneling and built-ins. This trend opens new worlds for designs; appliances can now stand alone as a stylish statement piece or quietly recede into surrounding cabinetry.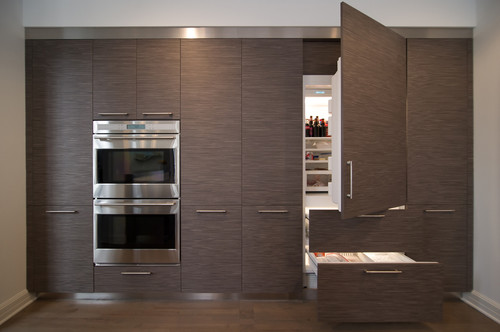 White Done Right
White kitchens will never go out of style. You're more likely to grow tired of bold hues on major surfaces, so stick with accessories you can swap out to get that kiss of color. Consider your kitchen's stone floor, backsplash, and trim to find the perfect shade of white for the space.
Deep Drawers
Extra-deep drawers, especially by the range, make cooking and storage effortless. They're more accessible than typical base cabinetry and so simple to integrate into a beautiful kitchen design. Add-ons, like pegboard and drawer organizers, keep drawers tidy and prevent plasticware tumbles.
Fewer Upper Cabinets
Less is more, as made apparent by this minimalist trend. Upper cabinetry continues to come down as homeowners opt for the open, airy look of additional windows or choose to display dishware and artwork on open shelves.
Create Open Shelving
Give upper kitchen cabinets a new look. Convert them to open shelving with this simple, step-by-step process.
Polished-Silver Finishes
Kitchen finishes come and go, but polished silver is forever. Incorporate polished chrome or nickel into hardware, faucets, shelf brackets, and more for an upscale accent that endures.
Wood(like) Floors
Hardwood floors have kept kitchens warm and cozy for years, and that won't change anytime soon. The material adapts to any style and flawlessly unites rooms in an open floor plan. Don't count out other flooring materials just yet, though. Porcelain planks that look like wood provide the same inviting style but are easier to maintain.
Big, Practical Sinks
When it comes to sink trends, the emphasis is on function. Generous, high-performance models with a single bowl contain splashes while simultaneously accommodating large pots and pans or other items that require handwashing.
Undercounter Appliances
As upper cabinets disappear and walls open up, appliances and storage have shifted underneath counters. This trend favors universal design principles and keeps small appliances accessible. New microwave models, including microwave drawers, load from the top for added convenience.
If you are looking to remodel your outdated kitchen, Cornerstone Remodeling has worked with homeowners in Marietta for decades producing some of the area's most beautiful kitchens. Call us today at (404) 786-3141 or schedule an appointment using our online form.