People remodel their homes for a number of reasons. Perhaps you simply want an updated look. Maybe you're going to be selling soon and want to boost your home's curb appeal and market value. Whatever project you have in mind, Cornerstone Remodeling in Atlanta can help bring your vision to life.
We've compiled a list of some of the most popular home remodeling projects and the options that are available today. Keep these ideas in mind when you're thinking about new home improvement projects, and get in touch with the team at Cornerstone Remodeling in Atlanta to bring your ideas to life!
Atlanta Kitchen Remodeling for Function and Beauty
Kitchens are a natural gathering place of the home, and many people consider it to be the heart of the house. A kitchen can be far more than just the place where you cook meals. They used to be built solely for function, but today you have nearly limitless options for updating your kitchen into a modern and energy-efficient gathering place.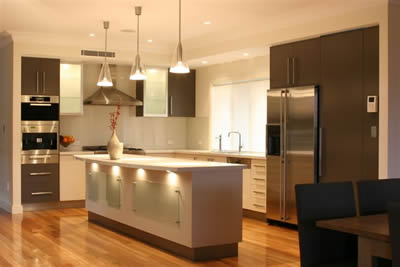 The first item on your kitchen-remodeling list should be your appliances. How old are they? Are they energy efficient? Thinking about swapping out your electric stove for a gas one? You can decide where they'll fit once you figure out which appliances are staying and which are going. You may be a bit limited when it comes to gas line access, electrical outlets, and the load-bearing architecture of your kitchen, but you will still have an amazing variety of possibilities once you determine what sort of appliances you want and where you want them.
Once you have your appliances figured out, you'll need to determine where to put them. A stacking wall-mounted oven is a great way to save space and create a modern look. You may also want to consider installing an island for your cooking top or sink and some extra storage space. Consider installing modern touches such as hands-free sinks, multimedia connections, and hidden flat screen TVs for entertainment while you cook.
Last, think about the finish you want for your cabinets and fixtures. Granite or stone countertops can look amazing with almost any motif and are incredibly durable. Contrasting colors, bold fixtures, and minimalist designs are very popular today and can provide your kitchen with a modern selling point. Stunning displays are possible with the right contractor, so reach out to Cornerstone Remodeling in Atlanta when you want to update your kitchen.
Amazing Atlanta Bathroom Renovations
Your rooms of necessity are just that – a necessity! So why not create an inviting, relaxing space? There are incredible possibilities, including glass shower doors, energy-efficient water fixtures, and various storage options. You can also add multimedia fixtures to stay connected to the world or listen to your favorite music.
Maximize your bathroom space with built-in storage – cabinetry built into the walls for more space and a modern, clean aesthetic. Incorporate media fixtures, such as hidden flat screen TVs or sound systems, for a relaxing atmosphere. Today's world is constantly moving, so you can stay connected while you relax in the tub or keep tabs on the news and stock tickers while you shower.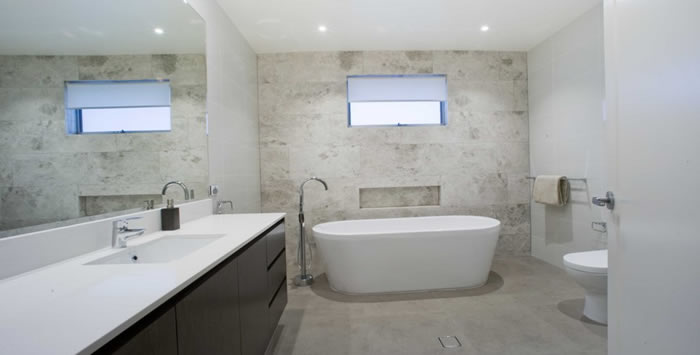 In terms of Atlanta showers and tubs, styles are trending toward more open spaces, such as wet rooms that hold a bathtub and shower, enclosed with glass doors. Your glass doors can also be an amazing piece of your bathroom-remodeling project. Fogged or etched glass can provide an extra modicum of privacy while adding appeal. Many homeowners enjoy the Mediterranean look of open spaces, retro colors, metallic materials, and mosaic tiles.
Turning Basements into Living Spaces
Atlanta basements are no longer just storage rooms. Many families are turning their basements into living spaces or media rooms. Create some extra functionality with an updated laundry and energy-efficient appliances. Your basement may have several exposed fixtures – utility pipes, beams, and foundation – that you can cover tastefully and creatively.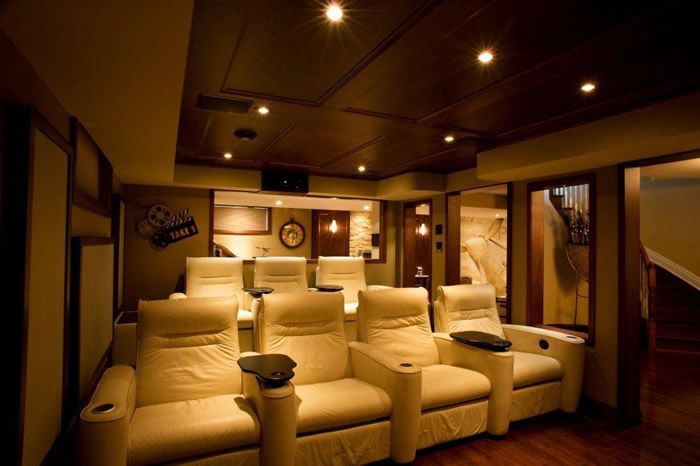 Media rooms are becoming extremely popular, and you can turn your basement into a great space for entertaining. Basements are usually larger open rooms, so the right renovation can make the most out of this space and offers countless possibilities. Adding a bar and wall-mounted TVs means a place for enjoying sporting events and drinks with friends. Some homeowners even install small kitchenettes into their basements to allow for quick meals while the family relaxes with a movie on rainy days.
The big draw for most people when it comes to renovating their basement is to carve out more living space and utility from what may have been a dusty storage room. With smart design choices, you can still have that storage space with built-in cabinetry and other fixtures. Turn your basement into the media center of your home with a large-screen television and built-in sound system, creating the home theater experience.
Turn to the Best
Whatever home remodeling project you may have in mind, Cornerstone Remodeling of Atlanta can turn any room in your home into a wonderful space that feels new and modern. Remodeling your home may also help boost its value if it ever comes time to sell and move. Reach out to us with any questions you have, and let Cornerstone Remodeling handle your next Atlanta home renovation project.